The I Grandi Classici project is based on a passion for wood, a living material that encapsulates mystery.
Over thirty years of craftsmanship and skills come together to produce unique floors of rare beauty.
Innovation in tradition.
I Grandi Classici
line has been designed to meet a renewed taste for beauty, refinement and exclusiveness.
HERRINGBONE
A timeless classic
It has antique origins, dating back to the period of Ancient Rome, when it became popular to use wood for the floors of the most luxurious houses and palaces, and to fit particular patterns.
PANEL PATTERNS
Wood provides endless possibilities for artistic compositions.
Creativity, experience and craftsmanship come together with a noble, inimitable raw material.
GEOMETRIC PATTERNS
Aristocratic good taste in geometric patterns.
Typical of classical aristocratic decor, geometrical patterns are still extremely popular for all types of ambiences.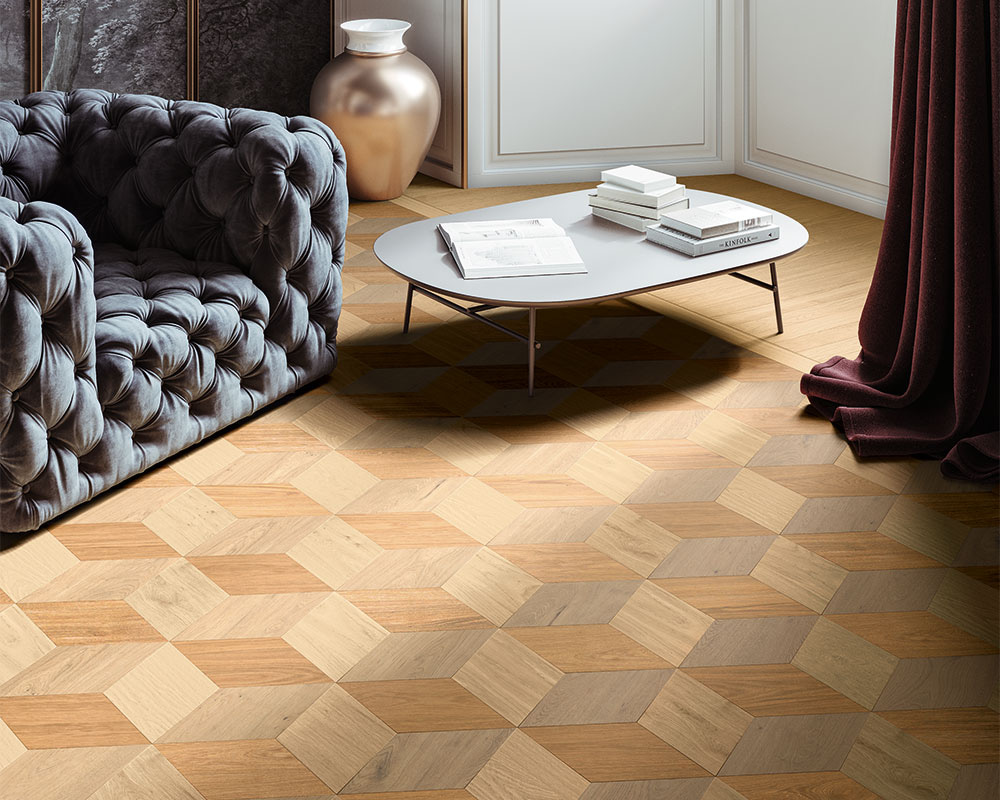 INLAYS
True works of art: materials mixed to create exclusive environments
The technique of inlaying with valuable, rare wood species was developed in the mid seventeenth century.
ROUNDELS
Roundels, timeless masterpieces.
Memory and the future. Research and manual skills. The Roundels in the I Grandi Classici project come from clever Italian craftsmanship and the daily experience of skilled specialists in woodwork.
Sales outlets, shops, hospitality, residential
Write to us
If you're interested in the I Grandi Classici project, don't hesitate to contact us, we are at your disposal to respond to all enquiries